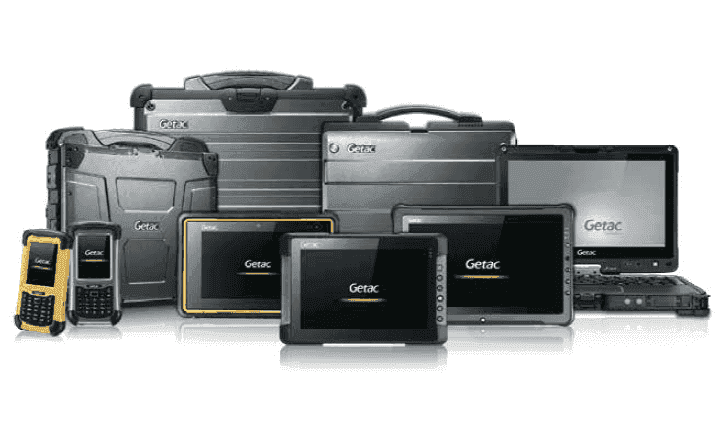 Integral System is now a partner of one of the largest manufacturer of rugged and semi-rugged laptops in the world: Getac. The Getac product lines complete our range of laptops and touch pads to meet all your needs.
Who is Getac?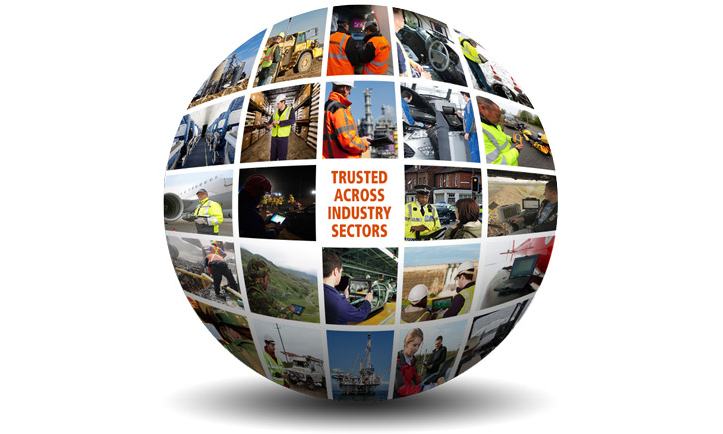 Getac is a globally recognized rugged PC manufacturer. Fueled by a passion for mobility and a desire to meet the most extreme needs, more than 300 engineers are involved in creating quality rugged and semi-rugged laptops and touch tablets.
Getac designs and builds 100% of its computers including chassis. This allows the manufacturer to have control over and the pursuit of quality over all of its product lines.
Getac rugged computers are all wrapped in a strong magnesium alloy to protect them from drops, bumps, and spills or splashes. The entire Getac range meets the following standards:
MIL-STD 810G,
IP65,
MIL-STD-461F
PCs for harsh environments
In order to build rugged PCs, Getac makes a point of not compromising.
Heat dissipation
While the majority of manufacturers avoid overheating their units by reducing the power of their PCs, Getac has created innovative solutions to improve the overall dissipation of its CPUs.
Strong frames
The frames of Getac PCs are based on a magnesium alloy which allows them to withstand drops, shocks and other external aggressions.
Extreme environment
In order to give its customers the possibility to work in all environments, Getac designs rugged products. Some of its products are even compatible with use in the polar cold, such as the rugged laptop B300.
Rugged and semi-rugged laptops
S410 reliability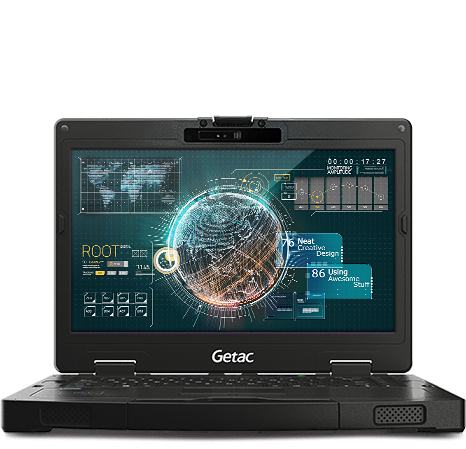 The S410 is one of the semi-rugged laptops, so it is rugged. In addition to accommodating the latest computer innovations, this laptop PC offers good performance as it is equipped with the range of Intel Kabylake U-series processors. In addition, it integrates the optional Nvidia GeForce GTX Discret GPU in order to respond to the most graphically complex operations (3D rendering, CAD, etc.). Want to know more ? Don't hesitate to take a look at the S410's full profile.
V110 a rugged convertible laptop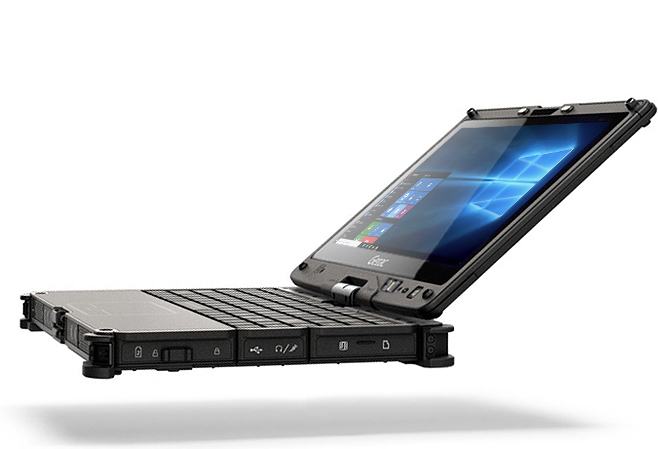 The V110 is a fully rugged, convertible laptop. It has the best performance in its class thanks to the Intel Core Skylake i5 or i7 processors, the latest innovations in terms of security, an 11.6 ″ screen and a design that makes it extremely mobile.
Equipped with the new HD graphics 520 from Intel, the video performance of this pc is not to be outdone. Want to know more ? Do not hesitate to discover the complete sheet of V110.
X500 an ultra-rugged and powerful laptop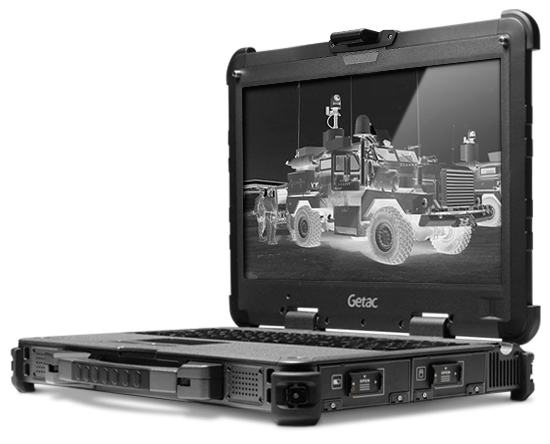 The latest version of the ultra-rugged X500 laptop from Getac is one of the flagship models of the brand. It combines the power of 7th generation Intel Core processors, a brilliant 15.6 ″ FULL HD display and good expandability.
The special thing about the X500 is that it features an expansion chassis with two slots for PCI or PCI Express 3.0 cards. It can also be equipped with two disk drives in RAID0 or RAID1. It can therefore be transformed into a fully rugged mobile server.
Want to know more ? Do not hesitate to discover the complete description of the X500.
B300 best rugged laptop on the market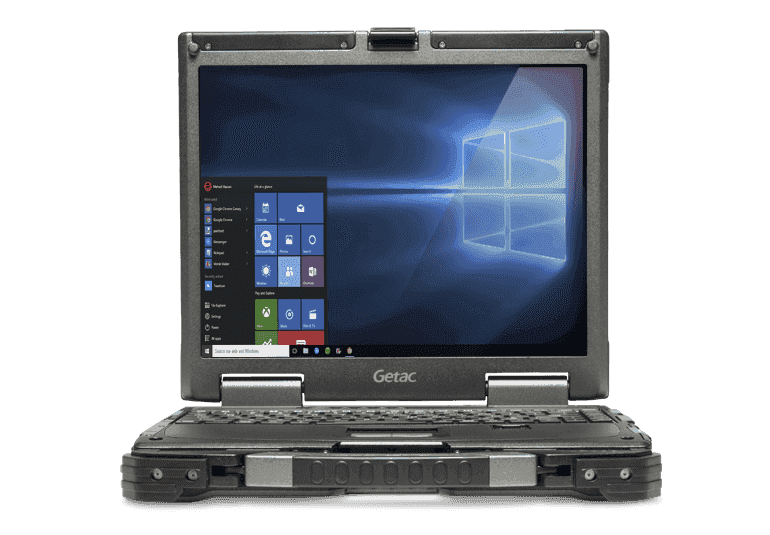 The B300 was voted the best rugged laptop on the market by toptenreviews.com. Its equipment allows it to offer cutting-edge performance while offering all the elements for constant safety. Equipped with a 13.3 ″ TFT LCD screen (1024 × 768), it is readable in direct sunlight thanks to QuadraClear technology.
Equipped with a 6th generation Intel SKylake i5 or i7 processor, it will meet all your needs. Want to know more ? Do not hesitate to discover the complete profile of the B300.
Discover rugged laptops
The GETAC brand laptops are not the only ones we offer on our official website. If you want to discover them all, do not hesitate to visit our page dedicated to rugged and semi-rugged laptops.
Post Options
Go up go down
It may interest you