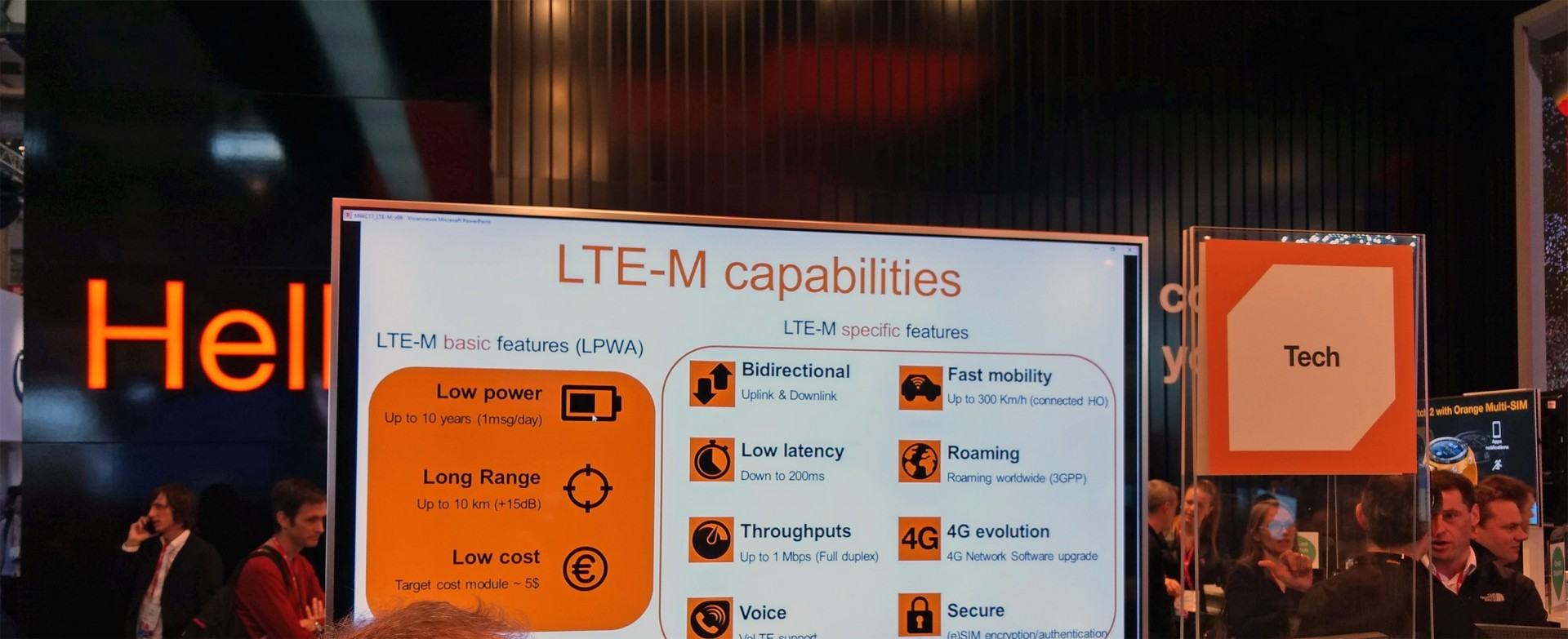 The LTE-M network has the particularity of being a similar protocol to NB-IoT and remains a reliable solution in the face of the democratization of connected objects. Integral System explains its usefulness for the Internet of Things (IoT).
The LTE-M network in brief
The end of 2G is fast approaching and would even be announced for 2020 in some countries such as Switzerland.
The emergence of connected objects is well and truly on the agenda, with more than 75 billion of them expected by 2025. It is becoming essential to innovate and imagine technologies adapted to this industry 4.0. The needs related to the connectivity of connected objects and IoT are growing and the LTE-M network presents itself as the ideal alternative to meet them reliably and efficiently. This protocol is an extension of the 4G / LTE network, used by everyone today. Its advantages are much the same as those of NB-IoT, this new communication standard specially designed for the advent of IoT. NB-IoT mainly allows connected objects to transmit large volumes of data over large distances with very high transmission delays.
The incumbent operator Orange offers excellent coverage of France with LTE-M technology.
A network dedicated to connected objects
This network has many advantages, among which we can retain its low consumption, its long range coverage and a remarkable reduction in costs. This modern technology offers connected objects the possibility of enjoying greater autonomy, ranging from five to ten years, which considerably minimizes the trips of technicians to carry out maintenance or replacement of equipment. Remember that the LTE-M network is a long-lasting protocol, essentially based on the cellular network. It will soon be integrated into 5G, the first offers of which could be deployed in 2020 in France.
The importance of an IoT security solution
In 2020, billions of connected objects will be synchronized via the Internet, the cloud system or directly within private corporate networks. This is a real opportunity for cybercriminals who are increasingly in the process of hacking user data. The security of LTE-M networks must therefore be taken into account to effectively and durably protect all your personal information.
Integral System offers you IoT security solutions to counter threats. We also provide you with a multitude of services as well as IoT-oriented hardware. This allows you to acquire IoT software that meets your expectations of Industry 4.0.
For any questions related to LTE-M or if you would like to discover our targeted IoT products, do not hesitate to contact our experts who remain at your disposal online or by phone!
It may interest you