The S7-1200 controller offers the flexibility and power to control a wide range of devices to meet your automation needs. Its compact shape, flexible configuration and large instruction set make it ideal for controlling a wide variety of applications.
The CPU combines a microprocessor, integrated power supply, input and output circuitry, integrated PROFINET, fast motion control I / O, as well as integrated analog inputs in a compact package to create a powerful controller . Once you have loaded your program, the CPU contains the logic needed to control and operate the devices in your application. The CPU monitors the inputs and modifies the outputs according to your program logic
user, which can contain Boolean instructions, count instructions, timing instructions, complex math instructions as well as commands for communicating with other smart devices.

The CPU provides a PROFINET port for communication over a PROFINET network. Additional modules are available to communicate via PROFIBUS, GPRS, RS485 or RS232 networks.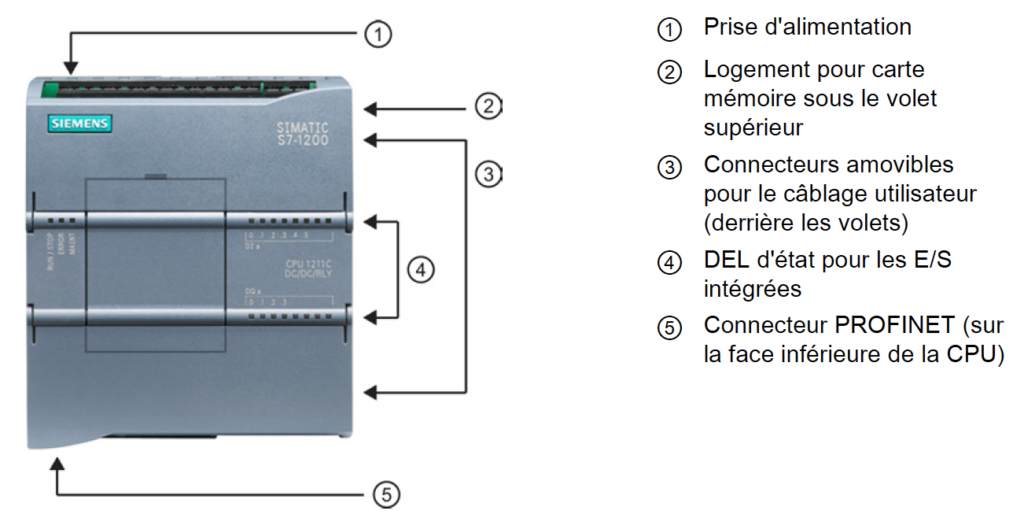 It may interest you