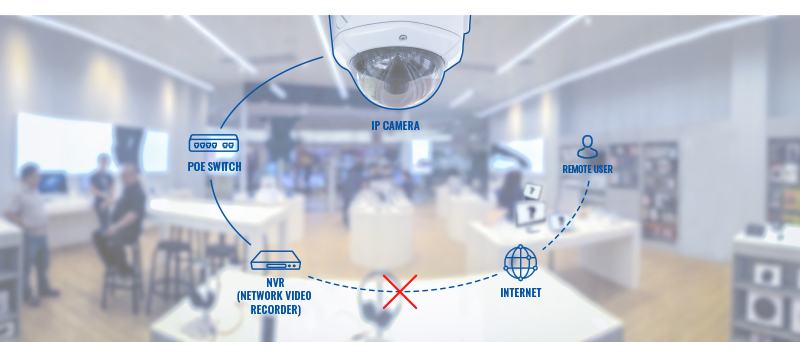 One of the problems regularly encountered in the field of surveillance is to access cameras remotely through a 4G connection. Access to this type of camera is necessary outside working hours.
In fact, the sites in which these surveillance cameras are installed are not necessarily equipped with traditional Internet access with the possibility of having a fixed IP address.
Solutions for accessing a camera via 4G
There are several solutions for accessing a camera via 4G. The prerequisite is that it must therefore be connected to a 4G router or a suitable 4G box.
The main problem with accessing a device or a network through 4G is the hardware's public IP address. It may need to change regularly and without warning.
Dynamic DNS
Often the easiest solution to set up is Dynamic DNS. There are many devices that offer this type of service. It allows a domain name to be associated with an IP address which can change. The problem is that the change in dynamic DNS is not instantaneous and can, depending on the service, take several minutes to several hours. Which makes your equipment or camera inaccessible during this time.
An RMS – Remote Management System service
An RMS service for access via 4G ensures permanent access to your device via the Internet. This is usually an option on your 4G router or directly from your monitoring device.
The VPN – Virtual Private Network
The last existing solution is the VPN. This is usually implemented in professional 4G routers. It makes it possible to keep two networks connected and therefore to join the network of your cameras at any time through 4G. In the event of an address change, the VPN reconnects and reconfigures automatically.
The RUTX11 4G router the ultimate solution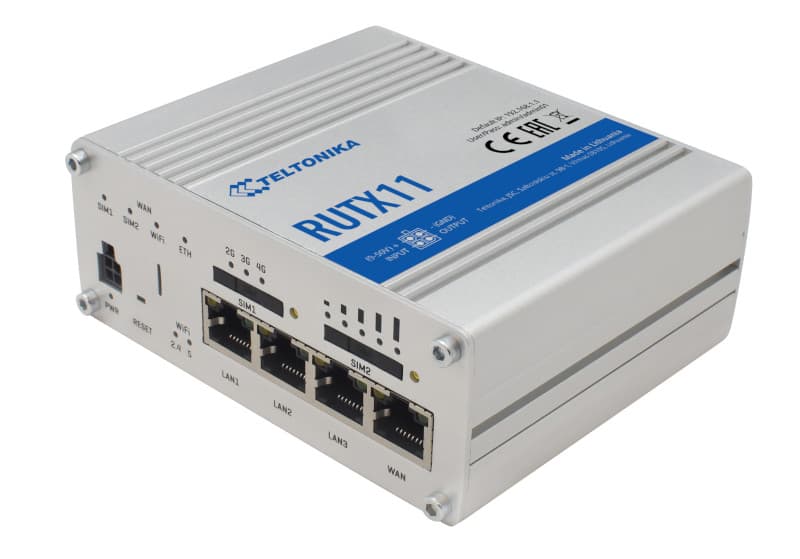 The Teltonika brand RUTX11 4G router is the ultimate solution to this type of problem. Indeed it implements the 3 solutions above: Dynamic DNS, RMS Service, VPN.
Teltonika is a brand recognized worldwide for the quality and level of security of its routers.
This router has the advantage of offering many VPN solutions that can connect many local networks. This allows you secure access at all times to your networks and therefore to your cameras, via 4G or your traditional Internet connection.
If you don't feel like setting up a VPN, no worries Teltonika's RMS service (paid) is good. The web portal to which you have access guarantees you permanent access to all of your Teltonika devices.
It may interest you